Utopia Station
Learned Volume 3, Issue 22

Welcome to Learned, a short, weekly look at language, education, and everything else under the sun. I'm Joel, amateur linguist and professional slacker. This week, we're reading a lot. Like, a lot, a lot.
subscribe | unsubscribe | comments | twitter | about
Streaming wasn't a thing when I first arrived in Japan. Hell, DVD players were still brand new on the market at that time. Instead, we ex-pats got our t.v. fix through care packages from home featuring illegally copied broadcasts or we rented video cassettes from the shop down the street. It's no coincidence that right about this same time, t.v. producers had figured out that packaged editions of individual seasons would sell and rent really, really well. We burned through Friends, The Simpsons, ER, The Sopranos, and so on and on, all of us gathering at different apartments on weekends or days off to sit around, gossip, drink a few beers, and, oh yeah, watch some t.v. It was good.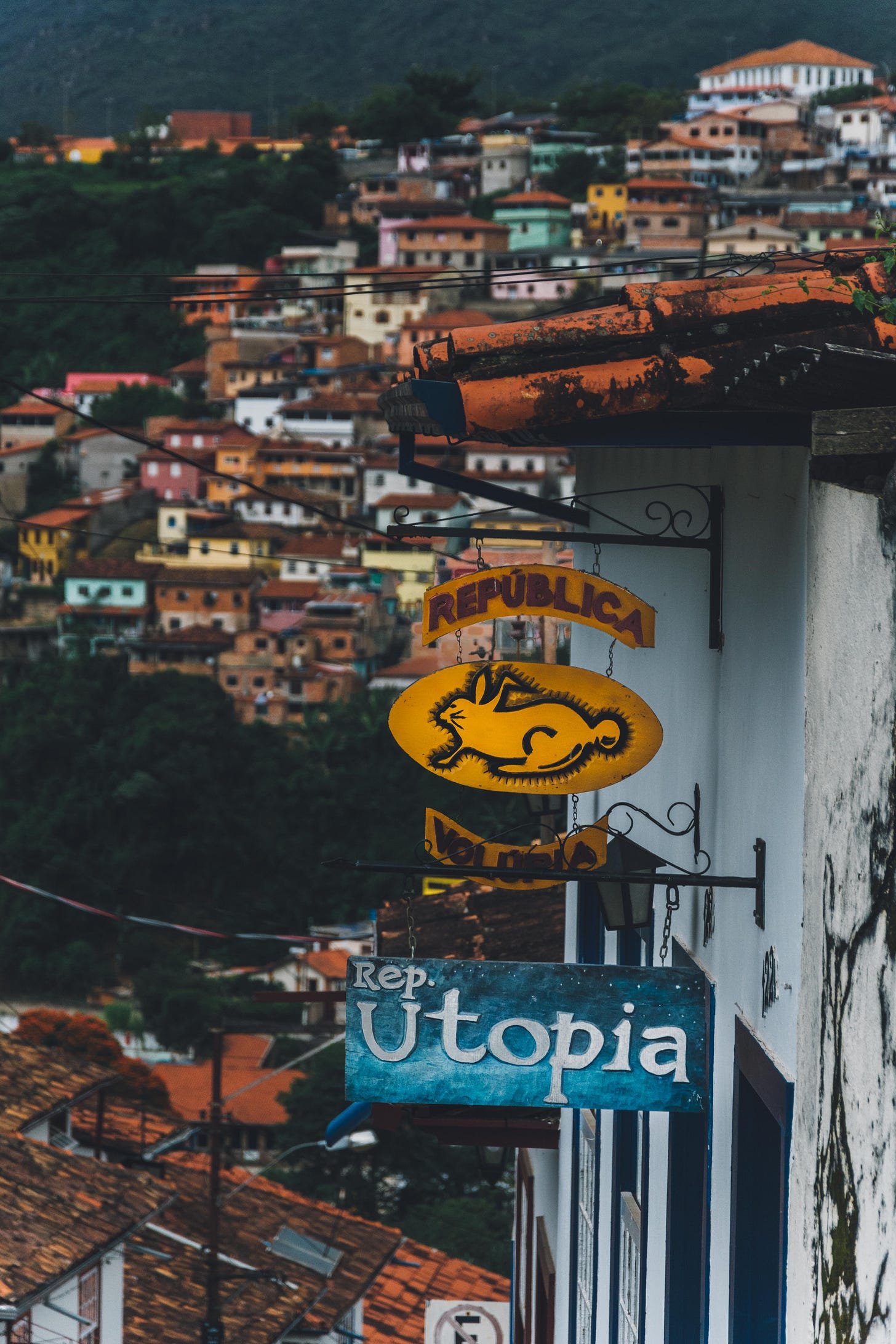 Not quite the Utopia I had in mind, but any port in a storm, right? Photo by Alexandre Brondino on Unsplash
Fast forward 20 years and here we all are, stuck in the middle of a global pandemic and all of us trying to stay home as much as possible. Which means we're all watching tons of t.v. and for many of the same reasons, even if the viewing technology has changed.
Back then, watching the t.v. shows together was how the various tribes of ex-pats bonded and created social groups. Having watched the latest round of sitcoms or crime dramas gave you something to talk about with co-workers from different countries whose cultures seemed just familiar enough to freak everyone out when they did something unexpected. It also created a connection to home, something that you still had in common with everyone else no matter how long you stayed away.
In 2014, writer Jack Picone coined Friends the first of the modern hang-out comedies. According to him, Friends and subsequent shows like Happy Endings, How I Met Your Mother, and New Girl all succeed as lasting comedies with high repeatability because they invited the viewer to just hang-out with the cast. Instead of just watching the scene and waiting for the laugh, hang-out comedies structured jokes that let the audience play along in their heads or in their viewing groups.
I read a lot. Lots and lots of books. There are some series that I've found myself returning to over and over throughout the years. Series like John DeChancie's Castle Perilous or Robert Asprin's Myth Books, these series were light; they were fantasy books with some humor thrown in, but mainly, they featured a cast of characters I wanted to be friends with. More than the plot, or the actual story, I wanted to hang out with these characters and live in their world with them. In other words, these were my hang-out comedies before I knew what hang-out comedies were.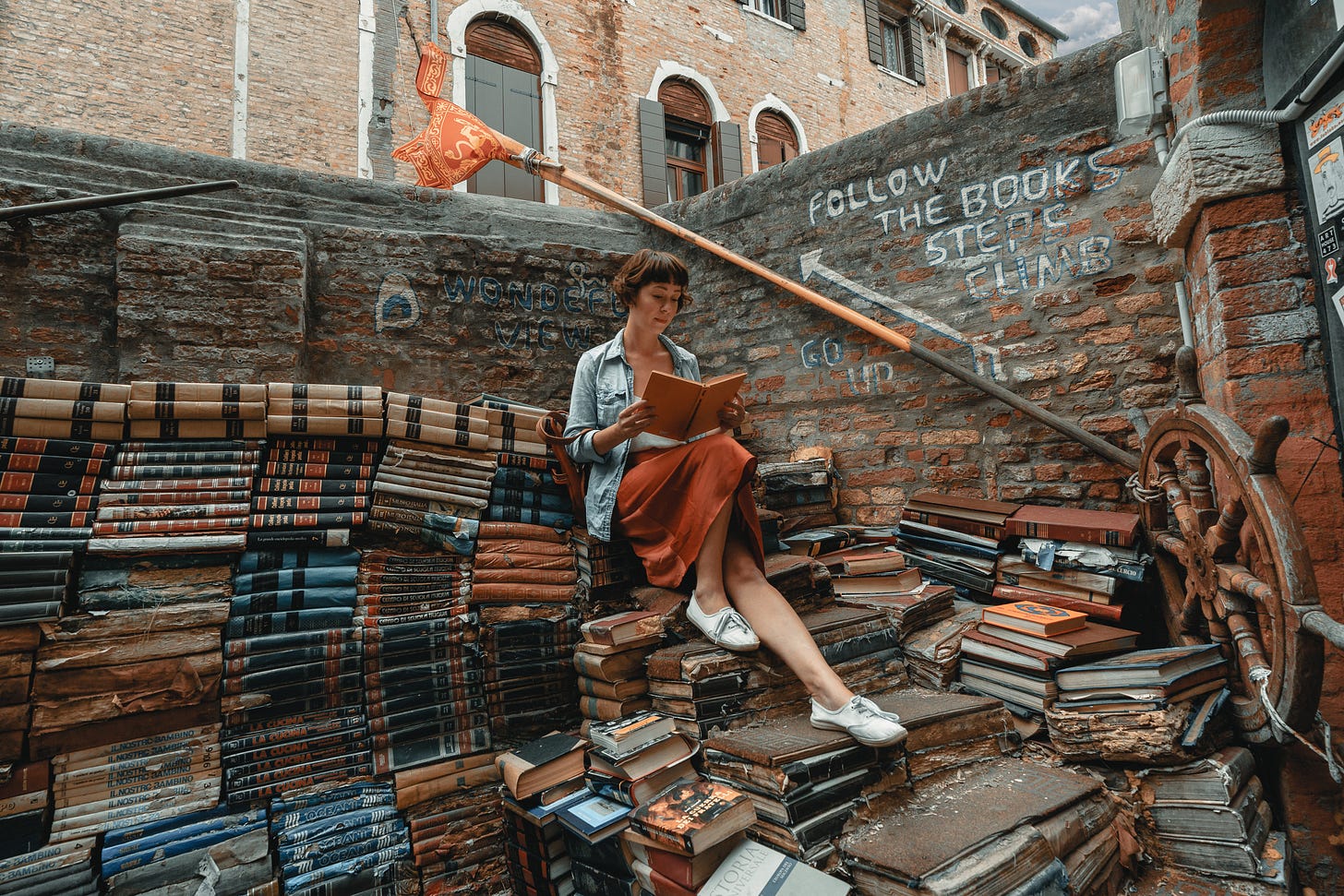 Not really what I had in mind for "hanging out" either, but if the shoe fits…Photo by Clay Banks on Unsplash
As a kid, I would have told you that I loved these series and kept re-reading them because the primary setting fascinated me. The titular castle of Castle Perilous is a transformed dragon that holds the doorways to 144,000 different worlds, all free to explore to anyone brave or foolish enough. The Bazaar on Deva, where Skeeve, Aahz, and the rest of the Myth crew lived took up an entire planet and contained all the wonders of all the worlds - for the right price. Who wouldn't want to live there?
Of course, what I never wanted to admit, even to myself was that as fun as the castle sounded, its real charm was that it threw random people together and took away the drudgery of life. When Gene stumbled into the castle, he found a best friend, a group of always-game adventurers and compatriots, and eventually, a wife. Skeeve lived in the Bazaar on Deva, true, but he also lived in a massive house with his best friends and workmates. Again, who wouldn't want to live there?
I've been reading a new (to me) series that fills the same niche: The EarthCent Ambassador series by E.M. Foner mostly takes place on an incredible space station with aliens and lifeforms of all shapes and sizes getting into interesting messes around every corner. But what makes the stories truly memorable, are, of course, the characters. The primary character has a collected a large found family for herself and, well, they're all the kind of people you'd want to hang out with.
It's been rough over the past few months for all of us; over the years, I think I watched the entire run-through of Friends at least a half-dozen times. If someone's having a watch party, I'd like to stop by. Maybe hang out for a while.
subscribe | unsubscribe | comments | twitter | about
New issue of The Glossary on Friday. Stay safe, stay strong. Learn something.
Joel